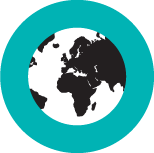 Translations rates

FROM

0,050 EUR/word
POLYGLOT translation company is constantly striving to provide you with the highest quality translations at the most competitive pricing in the industry. We have streamlined our operations to eliminate the fees added by many other translation companies, including project management and overhead fees. Providing you with simple and competitive pricing paired with the highest quality in the marketplace is a key element to our mission.
/ Factors affecting translation rate and the total translation cost:
Number of words in the source document - the translation cost is calculated at a per word rate. One standard A4 page is counted as 250 words.
Language combination - there are some language pairs that are more common than others, with a large number of highly qualified translators available for them, offering their services for a very competitive rate. However, there are also a few rare languages, which can cost you a little, bit more.
Text complexity - the cost of complex technical, medical or science-related documents can be more expensive than for general business correspondence.
Delivery deadline - POLYGLOT can usually meet your delivery deadlines, no matter how demanding they are. However, in order to accommodate your urgent requirements it is sometimes necessary to work on weekends or after hours, which can affect the translation rate we will charge.
Source document format - POLYGLOT can handle all file formats including pdf, gif, jpg, ppt and others. However, in order to receive the lowest rate per word, please send us your documents in MS Word format.
Format for the target document - we can deliver translated documents in any format and layout, but document conversion can come at an additional cost.