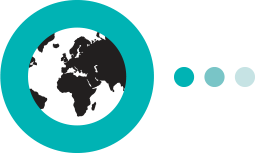 Professional translations to/from baltic languages
POLYGLOT offers a range of text and document translation services. At the client's request we can undertake editing of the text, notarisation of the translated documents and desktop publishing to ensure that the original formatting is fully preserved.
---
Trusted by
/
Citadele banka
In the modern dynamic era, the business requires speed and quality in everything. It is especially important in cooperation with international partners and clients; therefore, we choose POLYGLOT, which provides precise translations of any document applying correct terminology for adequate cost and always at time! Whatever is the language required for translating of a document, POLYGLOT will manage it! Our cooperation lasts for many years already, and it is the best proof!
/
AD Baltic
Quality translations in the field of car spare parts always on time. Thank you for the professional approach!
/
BTA
We appreciate the responsiveness of POLYGLOT who is ready to provide translations even under very tight conditions. It was particularly obvious when we needed texts in several languages in a really short term for the new home page of the company, which was in fact established anew.
/
Herbalife
Easy and fast communication. Translations are returned in agreed time. Nice cooperation.
/
Karcher
Services provided by company POLYGLOT are invaluable in the dynamic everyday work of KARCHER. We have established a successful cooperation with POLYGLOT for several years already, and we highly appreciate the quality, the effectiveness and the preciseness of services provided. In the name and on behalf of SIA KARCHER, I would like to thank the POLYGLOT team for the successful cooperation!
/
Reverta
Reverta has a successful cooperation with translation agency Polyglot since 1 February 2011 when collaboration in providing of translation services between Reverta and translation agency Polyglot was commenced. In these years, translation agency Polyglot has proved to be a trustable partner in providing of translation services by providing quality service, always demonstrating personal attitude, initiative and understanding of specifics and dynamics of our company business, abiding by agreed deadlines and confidentiality provisions pursuant to requirements set forth in the contract. We recommend translation agency Polyglot as trustable, professional and fast-responsive cooperation partner in providing of translation services.
/
Tenaсhem
Cooperation with POLYGLOT both in translating and interpreting has made the SIA TENACHEM everyday easier in development of local and international projects for several years already. We highly appreciate the quality and the speed of services provided by POLYGLOT as well as the assortment of language pairs.
/
Veselības centrs 4
Veselības centrs 4 Ltd. cooperates with translation agency "POLYGLOT" for several years. Translation agency "POLYGLOT" provides fast and quality translations in different languages which complies with our requirements. We recommend translation agency POLYGLOT as a provider of high quality services.
/
Radisson Blu
Since the main target audience of hotels Radisson Blu are foreign tourists, translation services are very significant and necessary for our companies. Our cooperation with translation agency POLYGLOT lasts for more than a year already, and we are very satisfied with the cooperation. Translations are of high quality, the communication is easy and nice and, which is the most important, translations are provided fast and in short terms.
/
Balticom
Always fast and precise – we cooperate for several years already. Very responsive and effective service. Thanks to translation agency POLYGLOT for the great cooperation.
/
RBSSKALS
We are happy to have a cooperation partner like translation agency POLYGLOT. Always fast, flexible, forthcoming, and with individual approach to each case!
---
What we do
POLYGLOT's certified professionals guarantee a high-quality translation of texts in a diverse range of subject areas - from advertising pamphlets to the most complicated of engineering drawings
In the world of modern globalised business, interpreting has become the most popular and, at the same time, the most complicated of linguistic services.
We support over 80 language combinations and serve clients around the globe, helping them break language barriers and bridge cultural differences.